No.
Part # / Description
/ Price
Price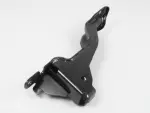 Hex Head Bolt And Washer
Engine Mount To Front Axle. M12x1.75x70. RR Shock Absorber To Shock Mount. Engine Mount To Engine Mount Bracket. Track bar to axle bracket. Compression link to subframe. Tension link to subframe. Camber Link To Subframe. Stabilizer Bar To Cradle.